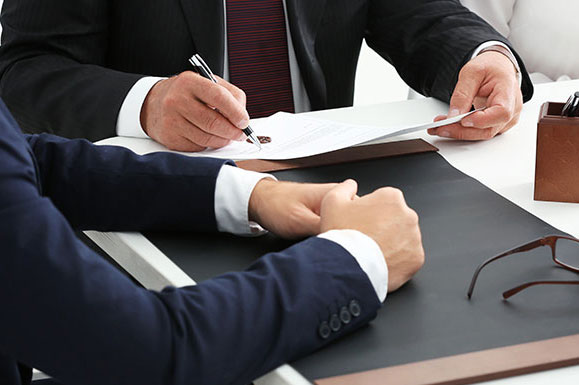 If you are looking to hire a personal injury attorney to represent you in an injury claim negotiation or trial, make sure you hire the right person. Remember, the success of your claim majorly depends on the attorney's ability to negotiate and defend your case. 
Therefore, before you settle on hiring an attorney, make sure they are licensed, well-educated, experienced, and qualified to work on your case. Still, there are fundamental questions that the attorney must clarify before signing the deal. It's like a quick interview to determine whether or not the attorney understands your needs.  We consulted a Personal Injury Lawyer in Seattle Washington for information about this article. John Kannin was generous enough to provide it.
Do I have a case?
This is one of the most important questions to ask a personal injury attorney. Ask the attorney's view about the merits of the case. Do you have a strong case or no case at all?
If the attorney is confident that you have enough the case, that's good news. Otherwise, if the attorney tells you that you don't have a case or your case is weak, there is a need to think twice about moving forward with the claim.
If you are not satisfied with the answers provided by the attorney, you can consult another attorney on the same. If the answer is the same, you'll know how to proceed. Be aware of personal injury attorneys who will lie to you just to make money out of you.
How much is my case worth?
If the attorney says you have a case, the next question is how much your settlement is worth. It's likely that the attorney has dealt with similar cases in the past and can give you an estimate of how much your case is worth.
The attorney should also be able to explain factors that may affect your case, either negatively or positively, such as liability, pre-existing medical issues, claim amounts, and much more. With what you have researched about your case, you should be able to tell whether the attorney's estimates or claims are realistic.
Have you ever handled a similar case to mine?
Never assume that a lawyer has dealt with a case similar to yours before. In fact, it's better to work with a lawyer who has past experience with personal injury cases. If possible, go for a personal injury attorney that specializes in your specific needs. If you were involved in a car accident, then go for an attorney that deals with car accident lawsuits.
Such an attorney is knowledgeable about the case and has high chances of winning. If the attorney has worked on similar cases, ask him about his experiences and results – was the case successful, how long it took, etc.
What are your fees?
If you trust the attorney's view to go forward with the case, the next question should be how much it will cost to take your case. Most personal injury lawyers are paid on a contingency fee basis, which is good because you won't have to pay any fee until you get your injury settlement.
Most personal injury lawyers take between 25% and 40% of the claim settlement. Also, ask if there be any case-related costs if your case is unsuccessful. If you feel the lawyer is expensive, you can compare a few attorneys and settle for the affordable.
Keep in mind that the cheaper option isn't always the best, so don't hire a lawyer based on the price alone. Some attorneys might be expensive but have the ability to close your case quickly.
Who will take my case?
If you are dealing with a law firm, it's essential to know to the specific lawyer that will be working on your case. You have every right not to hire the firm if you're not comfortable with the particular attorney that is assigned to you.
Also, remember to ask about the lines of communication. Who will you contact if you want to know about the progress of your case? Will the representatives send in regular updates regarding your case?
How long will it take to settle my case?
While no one can say for sure how long a case will take to settle, your attorney should be able to give you a rough estimate of how long your case may take.
Conclusion
While there are many important questions to ask a personal injury attorney, the few questions we've discussed above are very important and can give a good understanding of what to expect about your case. If you don't agree with a specific attorney, consider exploring other potential candidates until you get the right one.